Sunday, March 8, 2015
Gandhi's ahimsa inspired Gujarati woman to study abroad in 1930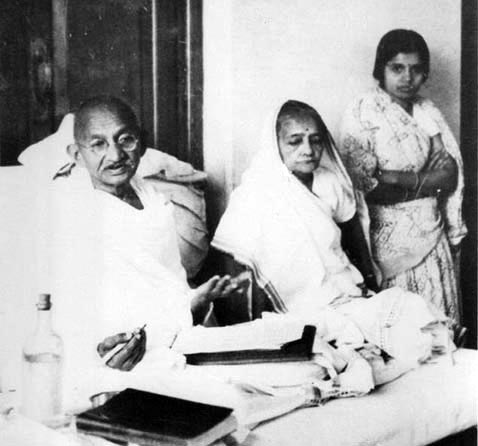 When the country was struggling for its independence, female liberation was a far-fedged thought. Yet the courage imbued in Chandan Parekh Kalelkar by Mahatma Gandhi's resolve made her one of the first women from Kathiawad in the 1930s to earn a Master's degree abroad. (She got a Master's degree in sociology and psychology from Boston University.)

Chandan Kalelkar's daughter, Shailaja Parikh, says that on March 3, 1939, her mother experienced at first hand Bapu's commitment to his principles in the face of violence at one of his fasts in Rajkot. This experience transformed her mother into a woman of great courage, says Shailaja.

READ FULL NEWS
Saturday, March 8, 2014
Not a woman you could cross
Mridula Sarabhai did more than any party for communal harmony and for human rights years before the latter phrase gained currency
It is Women's Day and memories of certain amazing women swim into one's thoughts.
To certain people a calling comes most naturally. Mridula Sarabhai, daughter of Mahatma Gandhi's early collaborators Ambalal Sarabhai and sister of the nuclear scientist Vikram Sarabhai, was meant for the rough life. Born in 1911, she died at age 63 in 1974. She looked the rough role all right. One of the proudest women ever made by God, the most sneeringly contemptuous of cowardice and of 'safe playing', Mridula had more of a brave man in her than a woman. Ever in her Pathan salwar-kameez outfit with a man's collar, she looked like she could pound an adversary on his nose without a moment's thought. Or shower imprecations on him. And of adversaries she had no dearth.