Participation of youngsters boosts sale of Gandhi books
Week-long exhibition-cum-sale of Gandhi Books organized by Bombay Sarvodaya Mandal to commemorate 69th Gandhi death anniversary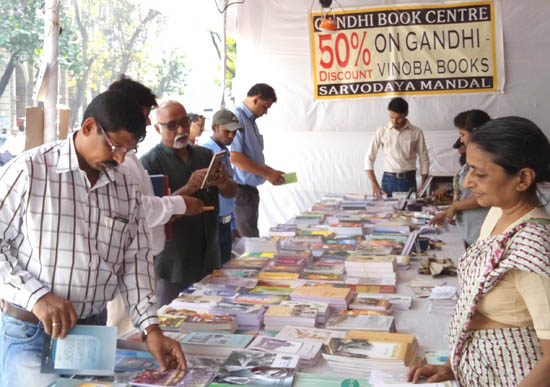 The exhibition-cum-sale of books on and by Mahatma Gandhi, organised recently by the Bombay Sarvodaya Mandal and Gandhi Book Centre, has received good response with books worth Rs 2.12 lakh having been sold between January 30 and February 4.

Financial assistance has been provided for the initiative by Babulnath Mandir Charities and Mahalaxmi Mandir Charities.

The exhibition-cum-sale received overwhelming response from the readers as the books worth about Rs 2.12 lakh were sold during the six days.

Books in four languages viz. English, Hindi, Marathi, and Gujarati were sold at the exhibition. In the present world of modern technologies like iPhone, tabs and e-books, it is difficult to believe that many people are still interested in buying Gandhi books. The sale proves that Gandhiji's teachings are relevant than ever.