Bapu's granddaughter Tara Gandhi gets French honour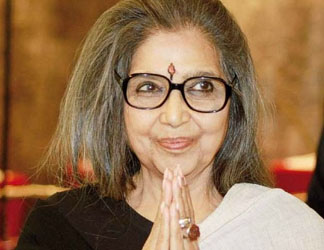 Mahatma Gandhi's granddaughter Tara Gandhi Bhattacharjee has been decorated with one of France's top honour The Order of Arts and Letters for her contribution in promoting peace, solidarity, culture, education, and development.

On behalf of the French President Bhattacharjee, 82, was conferred the Officier de l'Ordre des Arts et Lettres (Order of Arts and Letters) honour here late last evening by French Ambassador Francois Richier.

Accepting the award Bhattacharjee said there was need "to learn the fearlessness of Gandhi."

READ FULL NEWS