Tuesday, November 29, 2011
Saturday, October 22, 2011
FROM PRISON TO PREACHING GANDHI
Real life story of a reformed prisoner, who is spreading Mahatma's messages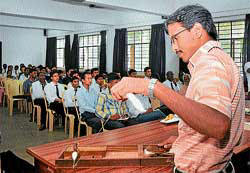 You may have watched Sanjay Dutt starrer 'Lage Raho Munnabhai' where the hero gives up anti-social activities after being inspired by 'Bapu' Mahatma Gandhi.
The story of Laxman Tukaram Gole is no different. A man convicted of various cases, he is now a reformed man involved in spreading the message of 'Father of the nation.' READ MORE...
Tuesday, October 18, 2011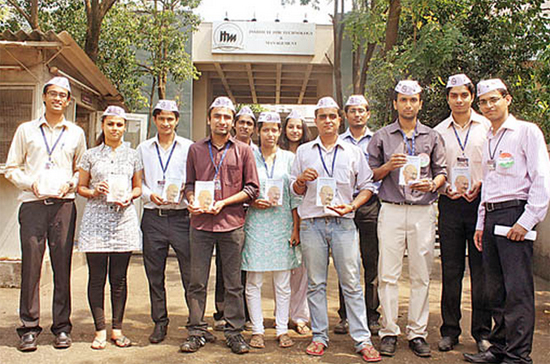 Students of ITM Business School, Kharghar, are making an attempt to sell over 2500 copies of the autobiography of the father of the nation Mahatma Gandhi "My Experiments with Truth."
Courtesy: DNA, dt. 16.10.2011
Saturday, October 15, 2011
Wednesday, October 12, 2011
Thursday, September 29, 2011
6 lakh students and 1,081 jail birds will participate in a Week long variety of programmes from October 2 to mark the 142nd birth anniversary of Mahatma Gandhi and International Non-violence Day
Even after his assassination in 1948, Mahatma Gandhi's teachings and values regarding non-violence are an inspiration to ordinary people as well as to those who went on to become eminent personalities and world leaders. Recently, Anna Hazare resorted to a non-violent satyagrah by going on a fast and drew the world's attention to the effectiveness of Gandhiji's mode of protest, carried out in the largest democracy in the world.
READ MORE...