Reclaiming Gandhi: An Artist's Vision
Goan artist Subodh Kerkar is trying to highlight Gandhi's contemporary relevance through art, including an app that can create a 3D image of Gandhi on your phone.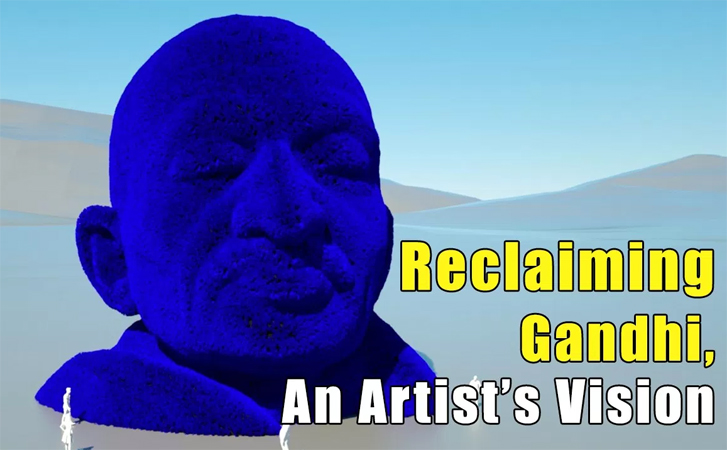 Artist Subodh Kerkar's association with Mahatma Gandhi began early in life. His father, an artist, was commissioned to make a painting of Gandhi for the Goa assembly. Before the painting was taken to the assembly, Kerkar's father called all the children in the neighbourhood, who prayed to portrait. "Would that happen today?," Kerkar asks.

To mark the 100th anniversary of Gandhi's first experiment of satyagraha, which he began in Champaran on April 10, 1917, Kerkar created a 'Carpet of Joy' – an artistic protest against littering in his home state.
READ FULL NEWS